Day 1 :
Keynote Forum
Washington University, USA
Biography:
Ramesh K. Agarwal is the William Palm Professor of Engineering and the director of Aerospace Engineering Program and Aerospace Research and Education Center at Washington University in St. Louis from 1994 to 200. He was the Sam Bloomfield Distinguished Professor and Executive Director of the National Institute for Aviation Research at Wichita State University. Dr. Agarwal received Ph.D in Aeronautical Sciences from Stanford University in 1975, M.S. in Aeronautical Engineering from the University of Minnesota in 1969 and B.S. in Mechanical Engineering from Indian Institute of Technology, Kharagpur, India in 1968. Professor Agarwal has worked in Computational Fluid Dynamics (CFD), renewable energy systems and nanotechnology. He is the author and coauthor of over 300 publications and serves on the editorial board of fifteen journals. Dr. Agarwal is a Fellow of fifteen societies including American Association for Advancement of Science (AAAS), American Institute of Aeronautics and Astronautics (AIAA), American Physical Society (APS), American Society of Mechanical Engineers, Society of Manufacturing Engineers (SME), Institute of Electrical and Electronics Engineers (IEEE), American Academy of Mechanics (AAM), and Institute of Physics. Astronautics (AIAA), American Physical Society (APS), American Society of Mechanical Engineers, Society of Manufacturing Engineers (SME), Institute of Electrical and Electronics Engineers (IEEE), American Academy of Mechanics (AAM), and Institute of Physics.
Abstract:
Will be updated soon
Keynote Forum
Japan Atomic Energy Agency, Japan

Biography:
Hidehito Asaoka focuses on impacts of surface stress on reconstruction and nano-structural formation using molecular beam epitaxy (MBE), X-ray photoelectron sectroscopy (XPS), scanning tunneling microscopy (STM).
Abstract:
It is clear that surface stress and surface morphology have a strong relationship. The surface stress results from the microscopic bonding configuration at the surface. The Si reconstructed surface has unique structure based on dangling bonds reduction and adatom formation. Although the rearrangement of the surface atoms largely reduces the electronic energy of surface by reducing the number of surface dangling bonds, the surface reconstruction increases the surface stress and the surface energy as well. Complex arrangements of the surface atoms, such as adatoms, dimers, and stacking faults are formed on Si(111) 7×7, and pair of pentagons are formed on Si(110) 16×2. Despite the importance of the surface energy of Si, the experimental knowledge on the impacts of reconstruction on the Si surface has been quite limited. We have focused on stress measurements during desorption and adsorption process of hydrogen on the Si(111) 7×7 and Si(110) 16×2 surfaces. In order to obtain information on both the surface stress and the surface structure simultaneously, we have combined the surface-curvature and the reflection high-energy electron-diffraction instrumentations in an identical ultrahigh vacuum system.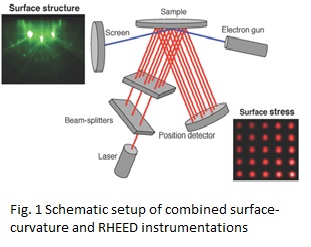 Keynote Forum
Sultan Qaboos University, Oman

Biography:
Sayyad Zahid Qamar is currently associated with the Mechanical and Industrial Engineering Department, Sultan Qaboos University, Muscat, Oman. He has worked both as a university academician and a researcher, and as a field engineer (mechanical), during his twenty-five years of professional service. His main research areas are Applied materials and manufacturing; Applied mechanics and design; Reliability engineering; and Engineering education. He has worked on different funded projects in excess of 4 million US dollars. He is currently editing one Book, and one volume of an Encyclopedia, and is serving on the editorial boards of various well-known journals. He is the author of one research monograph (book), two edited book volumes, four book chapters, over 120 publications in refereed international journals and conferences, and 32 technical reports. He has also edited two technical book volumes, and is serving on the editorial boards of various well-known research journals. He has conducted experimental, numerical, analytical, and stochastic studies in the areas of Swelling and inert elastomers; Solid expandable tubulars; Metalforming process, product, and tooling; etc.
Abstract:
In any manufacturing environment, defects resulting in rework or rejection are directly related to product cost and quality, and indirectly linked with process, tooling, and product design. Thorough of product defects is therefore integral to any attempt at improving productivity, efficiency, and quality. Commercial aluminum extrusion is generally a hot working process and consists of a series of different but integrated operations: billet preheating and sizing, die set and container preheating, billet loading and deformation, product sizing and stretching/roll-correction, age hardening, and painting/anodizing. Product defects can be traced back to problems in billet material and preparation, die and die set design and maintenance, process variable aberrations (ram speed, extrusion pressure, container temperature, etc), and post-extrusion treatment (age hardening, painting/anodizing, etc). The current paper describes some major press-area extrusion product defects, traces their origins and causes, and proposes remedial majors for their prevention and mitigation. Sources of information are published articles from research and trade journals, extensive discussions with practicing engineers in regional extrusion plants, and extrusion research conducted over roughly two decades.
Introduction:
Aluminum extrusion is primarily a hot working process with high productivity and low rejection rates. From a defects viewpoint, an extruded profile may either be
reworked
or
rejected
. Rejected product is highly undesirable as it leads to material and manhour/ processing loss, in addition to the extra cost required to make up for the rejected items. This rejection may be traced to defective billets, faulty or unsuitable tooling, processing anomalies, post-extrusion defects, and surface finishing defects. For ease of quality assurance and costing activities, the entire setup can be divided into three major cost centers:
press area
(all activities up to and including age hardening furnaces),
anodizing
, and
painting
.
For both extrusion research and industrial practice, it is important to study product defects: their detailed breakdown, their mechanics-based and activity-based classification, their causes and origins, and their preventive/remedial measures. The current paper briefly describes those extrusion product defects that are commonly encountered in the press area of a commercial enterprise.
Defects included in this review are: Die lines. Black Lines. White lines. Scales or blisters. Pick-up defect. Silicon marks. Runout marks. Graphite lines. Die stop marks. Billet-to-billet weld or transverse weld. Stains/oil patches. Twists and bends. Scratches. Damages. Dents. Hot rub marks. Rough surface. Out of angle. Concave or convex or uneven surface. Off dimensions. Uneven wall thickness.
Speaker Session
Materials Science & Engineering | Nanotechnology in Materials Science | Batteries and Energy Materials | Mining, Metallurgy and Materials Science | Surface Science and Engineering | Electrical, Optical and Magnetic Materials | Materials Chemistry and Physics
Session Introduction
National University of Singapore, Singapore

Biography:
Jun Ding is Professor at Department of Materials Science & Engineering, National University of Singapore. He has been working on functional materials (particularly magnetic materials) over 25 years. His current research is focusing on additive manufacturing (3D printing) with the emphasis of advanced functional and multi-functional devices
Abstract:
Recently, additive manufacturing has attracted a significant attention in the area of materials science and engineering because of its great potential for fabrication of unique structures which cannot or cannot easily made by conventional techniques. Recently, we have built facility of additive manufacturing and fabricated metallic and ceramic structures by different techniques, including selective laser melting and extrusion free-forming. Electrocermaics such as YBCO superconductor, soft and hard magnets have been successfully prepared by additive manufacturing, showing the potential of additive manufacturing in fabrication of functional devices. We have paid particular attention on cellular structures. Some interesting properties have been obtained, such as electronic filter, electrode as water splitting, light-weight applications. This presentation shows some of our recent results to demonstrate fabrication of different functional structures/devices.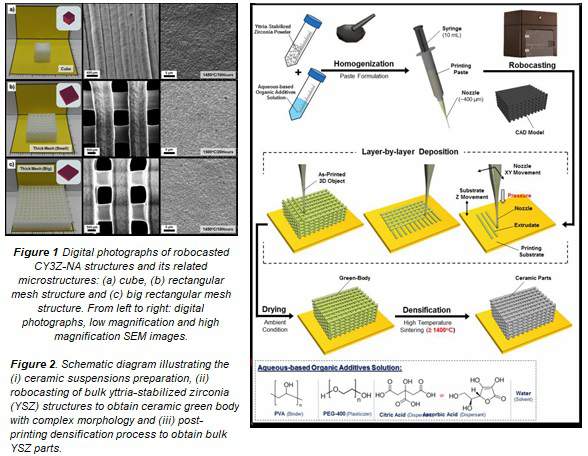 Biography:
Philippe Da Silva is 36 years old and has been working for VALEO since 2006. He is a VALEO material expert since 2011. He is specialized in aluminum exchangers and also in corrosion tests. He has written 4 publications on the corrosion topics applied on automotive brazed Heat Exchangers.
Abstract:
The Nocolok® flux is used in the worldwide technology of heat exchangers to remove the aluminum oxide during the controlled atmosphere brazing. This flux (mixture of Potassium (K), Aluminum (Al), Fluorine (F)) is known to react with corrosion inhibitors of coolants. Furthermore, the several temperature cycles, the coolant ageing and the inhibitors consumption have an impact on the internal corrosion behavior of heat exchangers. That is the reason why car manufacturers ask to reduce the residual flux amount inside parts. The challenge of VALEO is to minimize the flux quantity while maintaining a good brazing quality and also staying at high level of robustness and reliability. A method to quantify the residual flux inside exchangers has been developed. The impact of the residual flux reduction on the internal corrosion behavior has been studied thanks to an internal corrosion reliability test developed by VALEO. This test called DECLIC (Degraded Coolant for Internal Corrosion test) will give us the benefit or not to reduce the flux quantity inside parts during the brazing process.
Clausthal University of Technology, Germany

Biography:
Dilmurat Abliz is a PhD student in the Clausthal University of Technology and working as a scientific assistant since 2012 in the Institute of Polymer Materials and Plastics Engineering, TU Clausthal. His main research focus lies in the material, process and property characterization and modelling/simulation regarding nanoparticle-modified epoxy matrix for application in high-performance fiber-composites. This work originates from the Research Group Program FOR 2021"Acting Principles of Nano-Scaled Matrix Additives for Composite Structures" funded by the German Research Foundation (DFG: ZI 648/42-1; ZI 648/43-1).
Abstract:
Modifying the resin matrix with nano-scale additives is especially attractive in the liquid composite molding (LCM) processes in order to increase the matrix performance, by effectively reducing the shrinkage and improving the mechanical properties without compromising the flow and impregnation behavior of the matrix. Main target of this paper is to characterize and model curing kinetics and rheological behavior of the boehmite (AlOOH) nanoparticle-modified epoxy matrix, regarding to the application in LCM processes for fabrication of fiber-reinforced plastics (FRP), which are not yet covered in the literature.
Based on the curing behavior and rheological characteristics, the curing kinetics and rheology of the boehmite nanoparticle-filled epoxy matrix is modelled by Kamal-Sourour and Castro-Macosko models, separately. Based on the cure kinetics, the boehmite nanoparticles showed an accelerating effect on the reaction up to a cure degree of about 0.82. However, then the Tg of the reference system becomes higher than that particle-filled suspensions, indicating an inhibiting effect of the nanoparticle on the cure and negative effect on Tg. The final Tg value showed a reverse trend with the particle content: the higher the particle concentration, the lower the final Tg, indicating a decreased network stability of the particle filled suspension compared to that by the reference system. According to the rheological investigations, the effective processing time is inevitably decreased by about 28 % at 10 wt% and 40 % at 15 wt% boehmite concentration. The effects of the nanoparticles on the curing kinetics and rheology of the matrix exert extra requirements and restrictions on the processing strategies and parameters considering the decreased impregnation length for the fabrication of FRP structures.

Biography:
Vincent Renault is 29 years old and has been working for VALEO since 2007. He is specialized in materials and corrosion test bench development. He is metallurgical department manager for VALEO Thermal Systems materials laboratory.
Abstract:
The VALEO strategy focuses on two areas. First is to develop innovative technologies related to the reduction of CO2 emissions and intuitive driving. The second is the geographical expansion in high growth regions. In the field of new heat exchanger integration within the EGR LP loops such as the Charge Air Cooler (CAC), it appeared that the condensation of aggressive chemical solution can occur. This condensation can lead to part material corrosion and that may create some issues in the field (leak, loss of thermal performance…).
Different studies have already been carried out in order to develop specific tests for corrosion resistance evaluation. Most of these tests concern only small samples tested by immersion. The final product in its vehicle architecture could not be tested. The project was to develop and adapt a new Charge Air Cooler heat exchangers test bench for corrosion resistance evaluation of. A patent has been submitted on this specific test bench (n° FR3012217 A1). Thanks to the capabilities of the test benches, we reduced test duration considerably compared with other test methodologies such as immersion tests. Specific gas flow rate, condensate chemical flow rate injection and temperature were adapted to reach dew points leading to condensation of chemical mixtures inside the CAC. The repeatability of the corrosion test results was investigated. Condensate mixtures can be very aggressive for CAC corrosion resistance. Test bench conception in stainless steel and PTFE allow us to use very low or very high pH. That is necessary to adapt the condensate mixture with the real condensates extracted during engine tests by OEM. We compared the corrosion test results obtained on the CAC following the corrosion tests with parts from the vehicle. Then, test duration and the vehicle mileage were correlated in order to draw a reliability curve.

Biography:
Anne-Gaëlle Villemiane is an expert in fatigue and fractography. She has been working for Valeo for 10 years and she is head of the Material Laboratory. She has worked on 3 phDs specialising in fatigue and has written 8 publications on the topic applied on automotive problematic. She has obtained a phD in 2006 on the determination of the niobium effect on the oxidation mechanisms of ternary titanium aluminides. This study was conducted from first seconds (20 s) to long term oxidation times (2000 h).
Abstract:
Economic and environmental drivers are leading to exchanger weight reduction for automotive applications. The consequence is a material downgauging and some critical conditions reached. One of the exchanger's main failure modes is induced by transient differential dilatations between the exchanger components. In this work, a detailed characterization of the cyclic damage mechanisms in car heat exchangers has been undertaken in order to improve their reliability.
The studied material is a very thin (<0.3 mm) aluminum sheet composed of 3 layers (4XXX /3XXX/ 4XXX) (figure 1) compared to the same aluminium sheet made of 1 layer (3XXX), brazed in similar conditions to those of real components. Fatigue tests at constant stress amplitude have been performed at room temperature to show the influence of the clad in the fatigue resistance. Tensile properties between the clad alloy and the unclad alloy are strictly identical. However, the Wölher curve shows a high fatigue resistance for the unclad material compared to the cladded one. (Figure 2).
Fractography analysis on the 3 layer alloy reveals that the crack initiation is intergranular on the clad side and occurs on the specimen face because the clad is harder than the core which weakened the grain boundaries leading to multifissuration initiation and propagation. Cracks stopped for about 50% of the fatigue life then there is a transgranular propagation of the crack until failure. Concerning the unclad material, the elements Cu, Fe, Si, Mn and Ti are better distributed in the alloy thickness leading to a less modified surface state and decreasing the site initiation number and therefore the multifissuration. Thanks to microstructure, tomography and surface rupture analysis a fatigue damage mechanisms can be proposed, showing the residual clad layer key influence on the crack initiation.

D .Y. Patil College of Engineering and Technology, India

Biography:
Anamika Vitthal Kadam has completed her PhD at the age of 31 years from Bharti Vidyapeeth University, Pune, MH, and India. She is working as Assistant Prof in D.Y. Patil Engg and Tech, Kolhapur, MH, India and having guideship of D.Y. Patil University. Se has published more than 25 papers in national and international journals and achieved a project under young scientist scheme with one minor research project.
Abstract:
Herein, we present, for a first time, an electrochromic film of WO3 fabricated on a ITO by etching process, adopting a low-cost, facile and template-free fabrication process. By using hydrothermal method, we obtained WO3 films with a simplified architechture (ITO/HCl/WO3) in which HCl supports WO3 to form adhesive layer. Compared to ITO/WO3 configuration, the ITO/HCl/WO3 configuration exhibited a strong enhancement in terms of roughness, porosity, open-tunnel structure, current density and coloration efficiency (about 179cm2C-1). Moreover, electro-optical characterization illustrates high transmittance modulation (about 49% at 630 nm) with excellent stability, making it attractive for a practical application.
Unité Mixte de Physique CNRS-Thales, France

Biography:
Henri Jaffrès completed his Ph.D. at the Physics Department of the Institut National des Sciences Appliquées (INSA) - University Toulouse III, France, in 1999. Then he joined the Unité Mixte de Physique CNRS-Thales, Palaiseau, France as a postdoc (2000–2001) before joining the CNRS at the same institute. His work focuses on spintronics, spin injection, spin transport, and spin transfer in semiconductor spintronics devices with electrical and optical detection in III-V heterostructures, as well as spin-Hall effect and spin-pumping in group IV semiconductors
Abstract:
Spin-Hall Effects at short lengthscale in bulk heavy metals like Pt or W and spin-orbit related phenomena like Inverse-Edelstein Effect at interfaces are presently at the basis of new spintronics functionalities. Combined with RF-spin-pumping Ferromagnetic Resonance (FMR) pumping, spin-orbit give rise to AC and DC spin-to-charge current conversion. Those combined techniques enable to probe the interface quality and physical properties. In the same way, in an extented description out-of FMR resonance, it was recently reported that THz emission of relatively high power may be realized in the same kind of heterostructures composed of ferromagnetic (FM) and non-FM metal films via dynamical spin-to charge conversion and time-dependent spectroscopy (TDS).
In that mind, we will present our last results of THz emission provided by optimized growth bilayers composed of a high-spin orbit material in contact with a ferromagnetic layerCo/Pt, NiFe/Au:W). Those bilayers state-to-the art model systems in experiments combining RF-spin pumping and spin-to-charge conversion by ISHE. Here, experiments consist in exciting magnetization and spin-currents within the FM layer via femtosecond laser excitation and measuring, in the picosecond timescale, the relaxation of the correlated spin and charge currents responsible for THz dipolar emission. The THz emission provided by these spintronics bilayers reaches the power of ZnTe semiconductor technology. We will display the first THz emission results obatined on a-Sn/InSb topological insulators.
Moreover, in order to study the SHE spin-current profiles and address their properties in those [Co,Ni]N/Pt and [Co,Ni]N/Au:W multilayers, we have analyzed their Anomalous Hall effect (AHE) signals showing up a characteristic AHE spin-inversion from Pt to Au:W samples. We analyze our results in the series of samples: the exact conductivity profile across the multilayers via the 'extended' Camley-Barnas approach and the spin current profile generated by spin-Hall effect. We will discuss the role of the generalized spin-mixing conductance on the spin-transport properties and spin-orbit torques.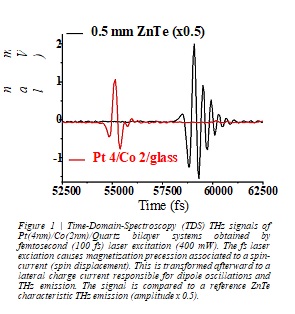 Biography:
Haruhiko Morito received his PhD in engineering from Tohoku University in 2007. He is currently working as an associate professor at the Institute for Materials Research of Tohoku University. The main objective of his research is to develop an emerging material which has a new function and new physical properties. In particular, he has developed new functional ceramics containing alkali metals. He has also developed a new crystal growth process based on the binary phase diagram of sodium and silicon. He has synthesized the various silicon-based materials by the sodium flux method.
Abstract:
Phase diagram provide essential information for the conditions of materials synthesis and crystal growth. Although many binary phase diagrams were reported in the last century, that for Sodium (Na) and Silicon (Si) has not yet been established. In 2009, our group has presented a Na–Si binary phase diagram with the results of thermal analyses and morphology observation. In the present study, we demonstrated the crystal growth of Si from the Na–Si solution based on the Na–Si phase diagram. As shown in the Na-Si binary phase diagram (Fig. 1), Si is dissolved in a Na melt at 1173 K. Since the boiling point of Na is 1154 K at 1 atm and the vapor pressure of Na is relatively high above 973 K, Na can be removed from the products by evaporation. The Na-Si mixture (molar ratio Na/Si = 3:2) was heated at 1173 K. Na evaporation changed the composition of the sample toward the liquidus line at around 55 mol% Si at 1173 K, allowing crystallization of supersaturated Si to begin. After Na evaporation, single crystal of Si was obtained as shown in Fig. 1. Likewise, various Si crystals such as Si film, porous bulk Si and Si micro-tube were prepared by using a Na-Si solution. Furthermore, the efficient removal of impurities in Si for the solar cell was demonstrated by dissolution and recrystallization in a Na melt at low temperature. Recently, we succeeded in the crystal growth of Si clathrates by using a Na-Sn flux. These compounds have been widely studied due to their unique open-framework structures of Si polyhedrons.
B.M.S College of engineering Bangalore, India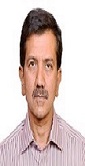 Biography:
Sampath Kumar M.C. is faculty at the civil engineering Department at B.M.S College of engineering Bangalore, India. He is involved in Teaching, research and environmental application activities. His area of interest is in the field of remote sensing and GIS for natural resources conservation.
Abstract:
This Paper describes the studies conducted on application of best practices in cleaner production at industry level and its visible beneficial impact on the surrounding environment and ground water.The industrial zone had many medium and large scale industries and posing many challenges in resource utilisation.The studies involved many industry specific issues such as non compliance to adoption of green chemistry concepts to process and impediments in application of cleaner technologies to various activities in the industries.The charecterisation included evaluation of energy consumption,hazardous waste management and water quality indices for ground water.The studies were supplemented with estimation of carbon credits and justified by environmental economics.Studies were made effective by creating a decision making model and support system using remote sensing and GIS tools for locating the industries and optimizing resource conservation.Such green initiatives have brought a distinct change in work practices in industrial areas and community at large.